The Ultimate Guide To Epoxy Resin
Versatile and robust, epoxy resin is famous for its adhesive properties, making it valuable in many industries. This epoxy resin guide will take you through the types of epoxy resins, applying epoxy resins, and removing epoxy resin. We'll answer commonly asked questions, including:
What does epoxy resin mean?
Can epoxy resin be coloured?
How to use it on resin floors?
What are the processing times?
What is epoxy resin?
Epoxy resin is a mix of liquid resin and hardener. Accordingly, the resin and the hardener make a chemical reaction that bonds the two together. The result is a solid material.
There are many types of epoxy resin mixtures for a variety of purposes. For example, you'll find epoxy resin flooring and art resins.
The versatility of epoxy resin coatings means professionals and amateurs use it alike. This epoxy resin guide will unpack how to use epoxy resin products yourself.
Properties of epoxy resins include:
Chemical and heat resistant.
Highly durable.
Strong under pressure.
What are epoxy resins used for?
From jewellery to epoxy flooring, you can find the application of epoxy anywhere. Many smaller epoxy resin art projects use polyurethane resin (commonly mistaken for epoxy resin).
For example, you can cast epoxy as electrical insulators. Many electrical systems make use of its adhesion properties.
Alternatively, many people buy epoxy to make the increasingly popular river tables. These resin tables make highly decorative and exciting furniture by casting epoxy resin between two timber slabs. The layer of resin creates unique effects.
Finally, you'll see epoxy resin coating used in garage floors. As one of the toughest and most durable materials, an epoxy system surpasses other floorings.
What are the different types of epoxy resin?
The variations in resin processing result in different properties. For example, some resin casting might have a stronger epoxy adhesive than others. The main types of epoxy include the following:
Cast resins.
Laminating resin.
Coating epoxies.
All epoxy resin casting materials have a different curing process, mix ratio of resin to hardener, and layer thickness. Each has its properties. Some epoxy coats are UV resistant. The type of resin you choose to work with depends on your project.
How to use epoxy resin?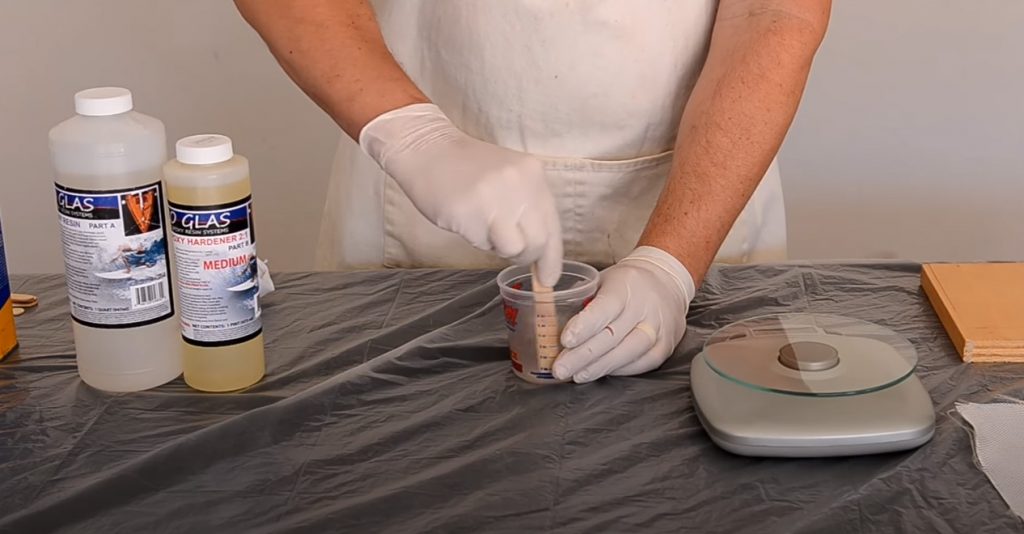 Image Credit: YouTube
To begin using epoxy resin, you need to understand mixing epoxy resins. The ratio of resin to hardener when you mix the resin affects the outcome.
Each resin has a pot life. The term pot life refers to when the resin remains liquid enough to use. On the other hand, the curing time is the time it takes the epoxy to harden. You need to balance the proportion of resin to hardener.
When you have mixed your amount of resin, you should pour it into your silicone moulds. When pouring the resin, pay attention to the thickness. Use silicone moulding as the epoxy resin won't stick to it.
Thicker layers are more likely to cause air bubbles. With thin layers, you prevent bubbles from getting trapped beneath the surface.
Epoxy resin toolsets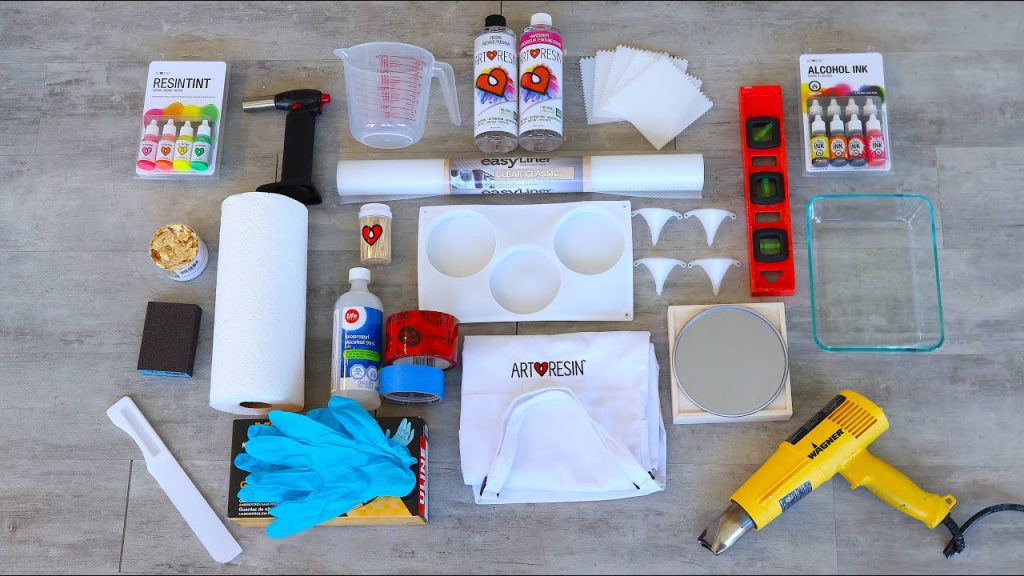 Image credit: Artresin
Your epoxy resin supplies should include the following:
Mixing sticks.
Nitrile gloves.
Release agent.
Mixing cups.
Foam brush.
A propane torch or heat gun.
Eye protection.
Sandpaper.
Wax paper.
Alcohol or other cleaning products.
Check out our products
Our epoxy products at Sydney Industrial Coastings are tested and on display at our showroom. Our experienced and knowledgeable staff use the floor coating products they sell.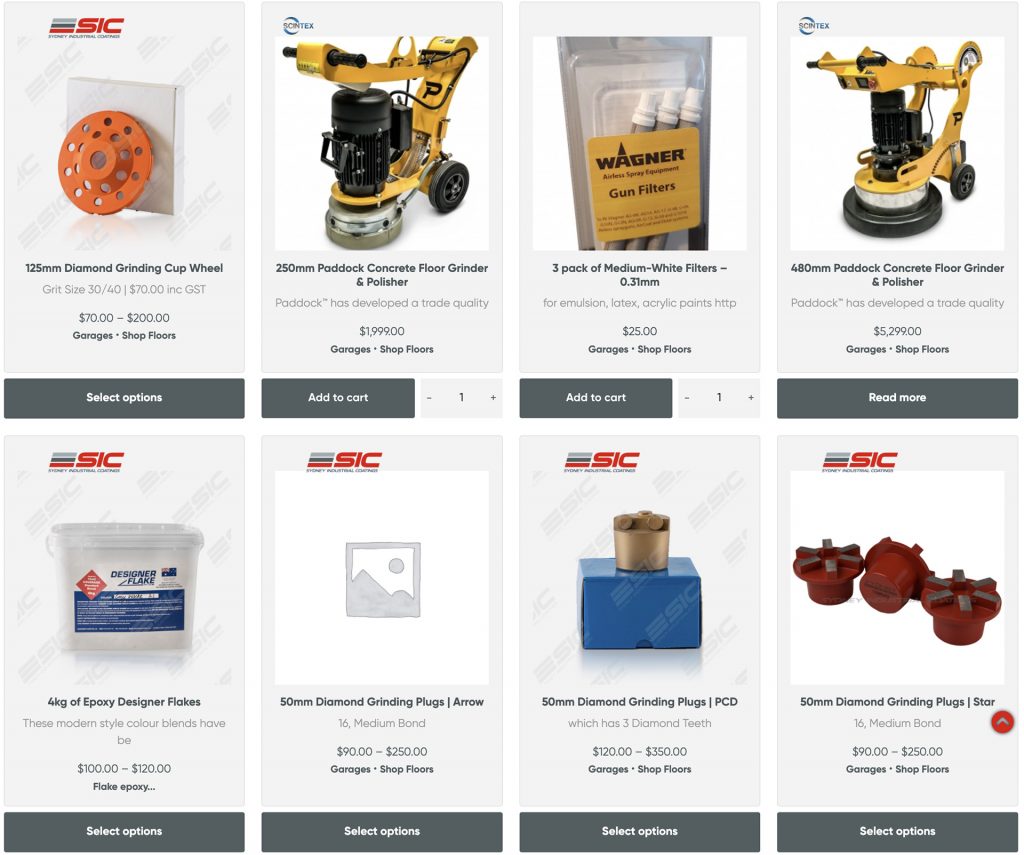 With over a decade of experience in preparation and application, we have researched and trialled a wide range of floor coating products available to the Australian market, proven to perform to ensure a quality finish and all available to you under one roof.
You will only receive honest general advice.
We will do our best to beat prices on genuinely advertised products.
Trusted relationships with our suppliers.
How long should you leave the epoxy resin to cure?
It's best to leave your epoxy resin as long as possible to ensure you cure it completely. Various types of resin take different lengths of time. Additionally, larger quantities and low viscosity resins will take 12 or 14 hours.
If you want short processing times, opt for a higher viscose resin. Follow the manufacturer's instructions for accurate curing times.
How do you clean up epoxy resin?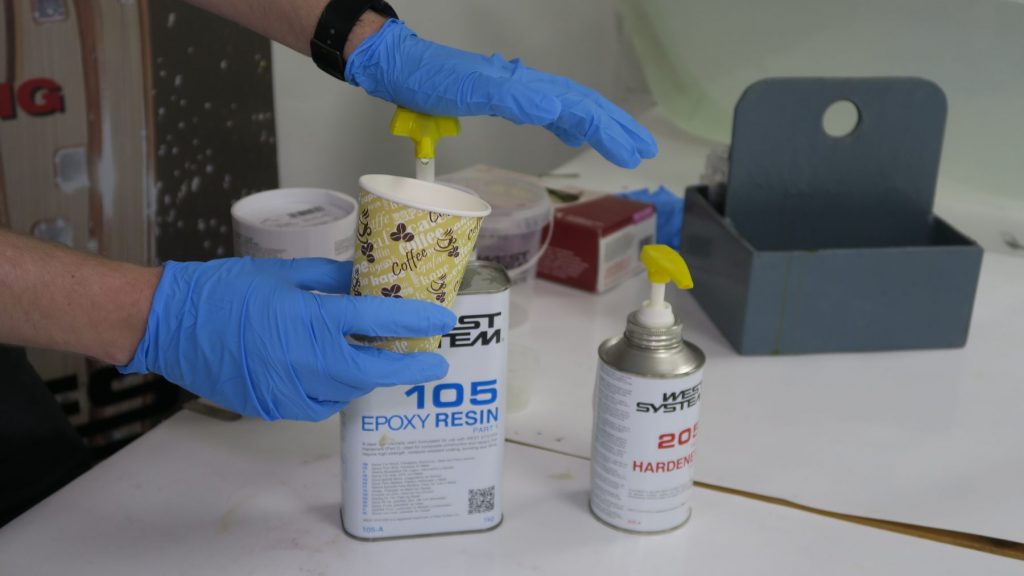 Image credit: Epoxy Craft
Epoxy resin is famously difficult to remove. The trick is to create as little mess as possible. Use masking tape to avoid getting it on surfaces or areas you don't want. Masking tape, like silicon, is resistant. The epoxy resin won't stick to it.
If you get resin on areas you don't want to, you can still clean it. If the cured epoxy has completely hardened, you'll need a heat gun and scraper. However, if it's still relatively liquid, you might be able to remove epoxy resin with vinegar or isopropyl alcohol.
To get resin off your hands, try simple soap and water. If this doesn't work, you can use white vinegar.
How long does resin epoxy last?
Cured epoxy resin should last a lifetime. As strong and durable as it is, epoxy systems are unlikely to degrade over time.
The shelf life is typically 24 months after buying epoxy resins. However, it may not last that long if you have opened it. It would be best if you always did a test pour to double-check it works.
Can epoxy resin be painted?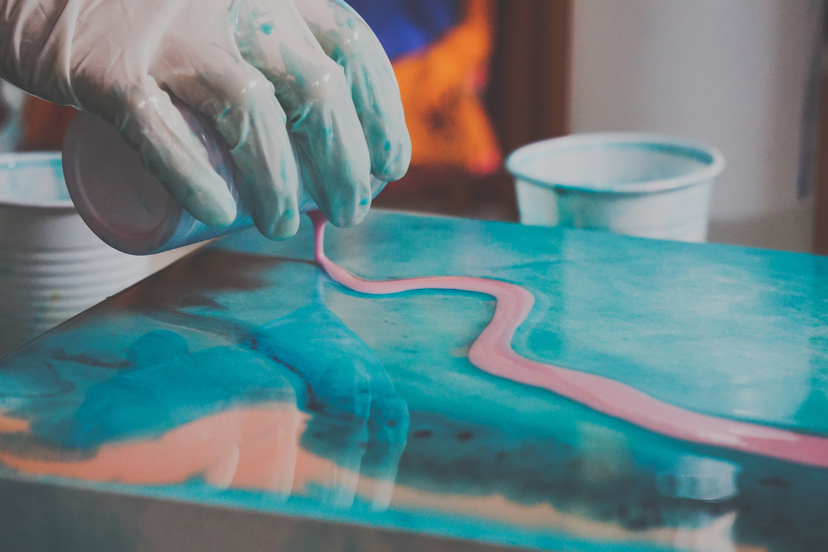 Image credit: Art Shed
Epoxy resin is colourless. However, you can use certain types of paints to colour epoxy. Use the following paints for colouring epoxy resin:
Alcoholic inks.
Powder pigments or colour pigments.
Liquid colour concentrate.
Airbrush colours.
Always avoid water-based paints to get coloured resin. Instead of using liquid epoxy pigments or powder coatings, you could paint the cured product.
Does epoxy resin have BPA?
Epoxy resin typically uses Bisphenol A (BPA). However, you can buy epoxy resins that are food safe. After the liquid epoxy resins completely cure, it's considered safe. Remember that some epoxy adhesives take a few weeks to cure fully.
Does epoxy resin give off fumes?
Epoxy casting is not toxic. However, it may cause skin irritation. Therefore, it's best to apply standard safety procedures. Wear gloves, a breathing mask, and protective goggles.
Is epoxy resin biodegradable?
Unlike other types of synthetic resin, epoxy resin is entirely biodegradable. For different types of resin, ask your resin supplier. If you're mixing epoxy at home, you'll need to work out where you can recycle your resin product. Industries have their ways to dispose of cured epoxy resin safely.
Can you sand epoxy resin?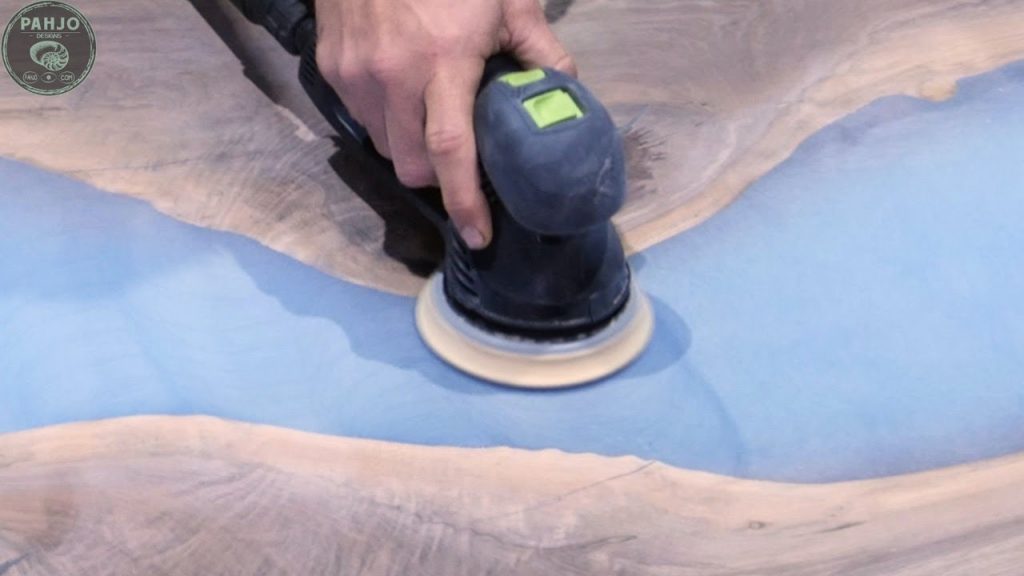 Image credit: YouTube
It's perfectly possible to sand and finish resin epoxies. Sanding ensures the surface is smooth and neat. If the epoxy is wet, you'll need to file by hand to avoid short-circuiting your electric sander.
Is epoxy waterproof?
One of the reasons epoxy floors are so popular is because they are waterproof. Once the resin cure is complete, the material will remain waterproof for many years. To find your epoxy coating floor supplier, visit Sydney Industrial Coatings.
Are you looking for epoxy supplies?
At Sydney Industrial Coatings, we are suppliers of floor coating products from leading manufacturers such as Sika Australia, Alka Coatings, Elite Crete Systems, Epimax, Wagner, Uni-Pro and other leading brands used by trade professionals daily. 
Sydney Industrial Coatings is a trusted supplier of leading brand epoxy manufacturers at trade prices in Sydney. We specialise in stocking and supplying high-performance epoxy floor coating systems and products.
We specialise in supplying all-purpose and application-specific epoxy coatings, floor preparation, and application equipment and tools that meet the highest industry standards. All the products in our portfolio ensure long-lasting, durable, and reliable results.
Since our inception, contractors and other businesses have relied on us for specialist products and systems, preparation and coating tools and equipment, consumables, and accessories.
Our loyal clients have continued to maintain long-standing business relationships with us for the quality of our products and services. Get in touch with Sydney Industrial Coatings today.