This item is available for PICK UP from 6 Giffard Street, Silverwater NSW 2128 only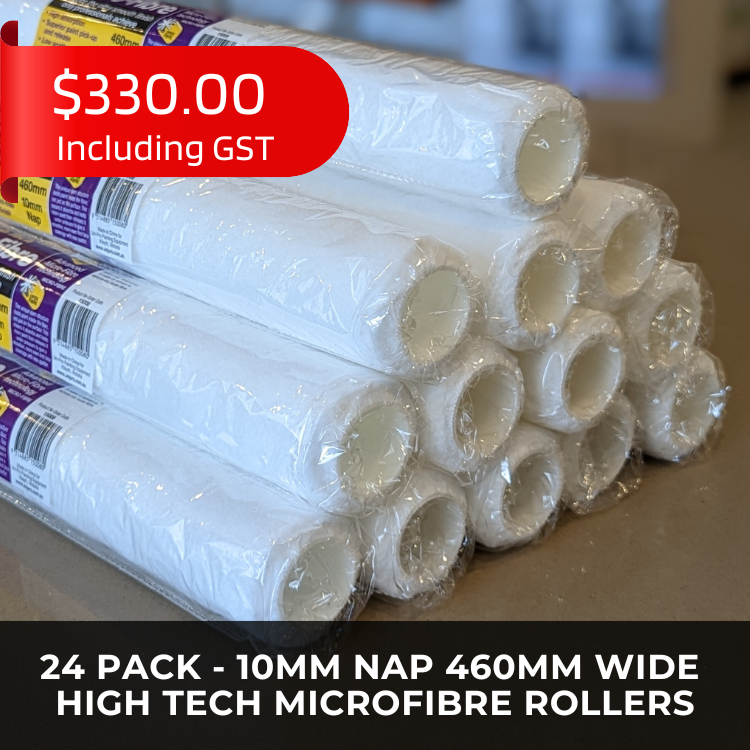 Uni Pro 460mm wide Polyurethane Roller, 24 pack
Advanced microfiber technology ideal for single pack and two pack polyurethane floor coating products.
The extra wide width of the roller will help you to finish your project much faster while also maintaining a better wet edge.
Consider purchasing Unifiber Rollers to apply epoxy coatings.
Sydney Industrial Coatings is a Uni-Pro distributor, and for big order quantities or non-stocked items, please send us a message and we will respond with a competitive estimate.